Últimas novedades bibliográficas del mercado de Valores
Mercado alternativo bursátil
VV.AA.
Netbiblo 2020
ISBN: 9788497455596
The supervisory jurisdiction over trust administration
Daniel Clarry
Oxford University Press Oxford, Reino Unido 2019
ISBN: 9780198813651
Tratado de la SOCIMI. Un análisis multidisciplinar del REIT español
Calzada Criado, D.; Lucas Chinchilla, J.L. (dirs)
Aranzadi Pamplona 2018
ISBN: 9788491974291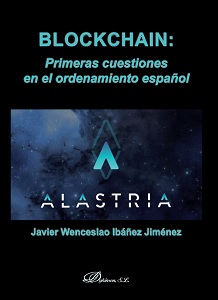 Blockchain. Primeras cuestiones en el ordenamiento español
Ibáñez Jiménez, Javier
Dykinson S.L. Madrid 2018
ISBN: 9788491486763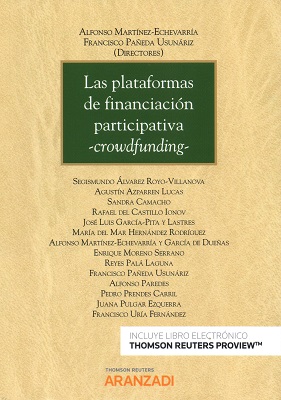 Las plataformas de financiación participativa -crowdfunding-
Martínez-Echevarría, A.; Pañeda Usunáriz, F.; (dirs.)
Aranzadi Pamplona 2018
ISBN: 9788491971329
La protección del inversor en el programa de notas a medio plazo
Pileño Martínez, Carmen
Bosch Barcelona 2018
ISBN: 9788494899010
Las initial coin offerings (ICOS) y la tokenización de la economía
Rafael del Castillo Ionov
Aranzadi Pamplona 2018
ISBN: 9788491778370
Shareholder´s rights and obligations
Willems, Marcel
Global Law and Business 2018
ISBN: 9781911078227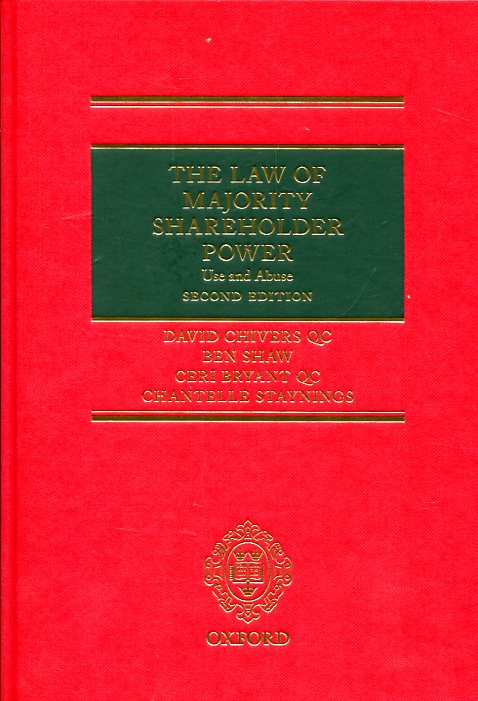 The Law of Majority shareholder power. Use and abuse
David Chivers ...
Oxford University Press Reino Unido 2017
ISBN: 9780198786320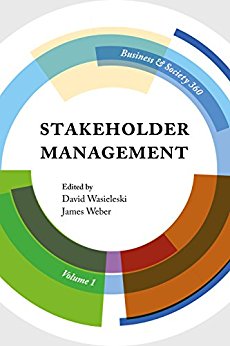 Stakeholder Management
David Wasieleski; James Weber
Emerald Publishing Limited 2017
ISBN: ASIN: B06XK7VZQN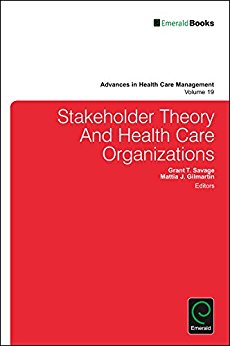 Stakeholder Theory and Health Care Organizations
Grant T. Savage; Mattia G. Gilmarti
Emerald Publishing Limited 2017
ISBN: ASIN: B06XKCZ9CW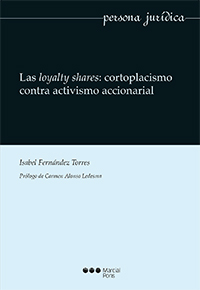 Las loyalty shares: cortoplacismo contra activismo accionarial
Isabel Fernández Torres
Marcial Pons, Ediciones Jurídicas y Sociales Madrid 2017
ISBN: 9788491234173
European Capital Markets Law
Veil, Rüdiger
Hart Publishing 2017
ISBN: 9781782256526
Breve apunte sobre la evolución histórica del gobierno corporativo en los EE.UU., y la participación ciudadana en su configuración, de 1840 a 2014
Zavala Ortíz de la Torre, Íñigo
Dykinson S.L. Madrid 2017
ISBN: 9788491482628
Una aproximación a la cláusula MAC (Material Adverse Change) en los contratos de financiación sindicada a la luz de la jurisprudencia angloamericana
Alberto Manzanares Secades
Aranzadi Pamplona 2016
ISBN: 9788491357308
Systemic risk, institutional design, and the regulation of financial markets
Anita Anand
Oxford, University Press Oxford 2016
ISBN: 9780198777625
DINERO, CRÉDITO BANCARIO Y CICLOS ECONÓMICOS.6
Huerta de Soto, Jesús
Unidad Editorial 2016
ISBN: 9788472096783
Reforma de las Sociedades de Capital y Mejora del Gobierno Corporativo
Il. Col. de L Advocacia de Barcelona y Acadèmia de Jurisprudència
Aranzadi Pamplona 2016
ISBN: 9788490994771
Plataforma de financiación participativa y "Financial Crowdfunding"
José Luis García-Pita y Lastres
Tirant lo Blanch Valencia 2016
ISBN: 9788491195078
Reshaping Markets: Economic Governance, the Global Financial Crisis and Liberal Utopia
Lomfeld B./Somma A./Zumbansen P.
Cambridge University Press 2016
ISBN: 9781107095908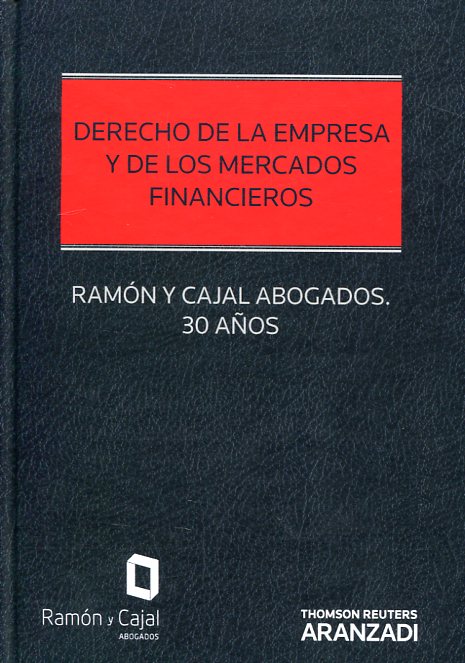 Derecho de la empresa y de los mercados financieros
Ramón y Cajal Abogados
Aranzadi Pamplona 2016
ISBN: 9788491353164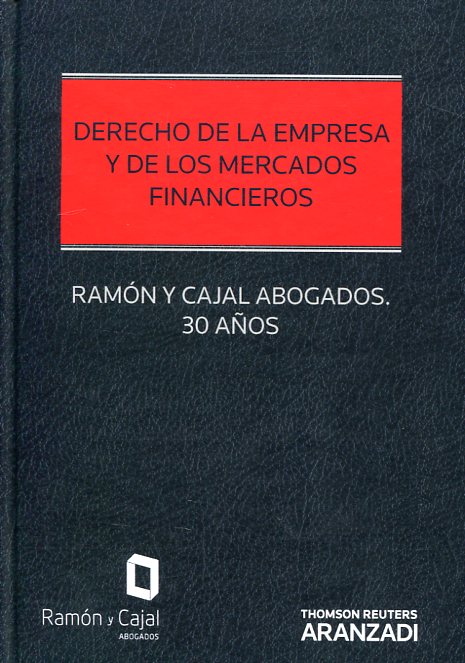 Derecho de empresa y de los Mercados Financieros
Ramón y Cajal Abogados
Aranzadi Pamplona 2016
ISBN: 9788491353164
Introducción a las finanzas empresariales
V.V.A.A.
Pirámide S..A., Ediciones Colección: 2016
ISBN: 9788436835144
Wall Street, reforming the unreformable
McMclean, David E.
Pickering & Chatto (Publishers) Ltd. Londres 2015
ISBN: 9781848935051
Gobierno corporativo en personas jurídicas no mercantiles
Viñuelas Sanz, Margarita
Marcial Pons 2015
ISBN: 9788416212538
La tutela del cliente bancario y las ADR: La institución del Ombudsman
Blanco García, A.I.
Tirant lo Blanch España 2015
ISBN: 978-84-9086-640-5
Comentario práctico a la nueva normativa de gobierno corporativo
CMS Albiñana & Suárez de Lezo.
Dykinson, S.L. Madrid 2015
ISBN: 9788490854297
La reforma de la ley de sociedades de capital en materia de gobierno corporativo
GARCÍA DE ENTERRÍA, JAVIER
Editorial Aranzadi 2015
ISBN: 9788490982044
Régimen de deberes y responsabilidad de los administradores en las sociedades de capital
Hernando Cebriá, Luis
BOSCH 2015
ISBN: 9788490900574
Can financial markets be controlled?
Howard, Davies
Polity Press Cambridge 2015
ISBN: 9780745688312