Títulos con letra I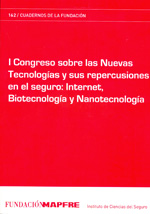 I Congreso sobre las Nuevas Tecnologías y sus repercusiones en el seguro
MAPFRE
MAPFRE Madrid 2011
ISBN: 9788498442571


I limiti statutari alla circolazione delle azioni
Giovanna Giada
CEDAN Italia 2011
ISBN: 9788813317379

II. Mercado de Valores (Derec.Regulacion Economica)
Daniel Bruno Entrena Ruiz
Iustel 2012
ISBN: II. Mercado de Valores (Derec.Regulacion Economica) [Tapa Blanda (Reforzada)]

Il segreto bancario e fiduciario in Italia e all estero
Contini, Davide
Dott. A. Giuffre - Editore Milan 2009
ISBN: 9788823831896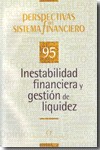 Inestabilidad financiera y gestión de liquidez
AAVV
Funcas. Fundación de Las Cajas de Ahorros Madrid 2009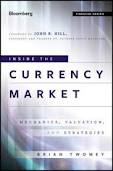 Inside the Currency Market. Mechanics, Valuation and Strategies
Brian Twomey
John Wiley & Sons Inglaterra 2011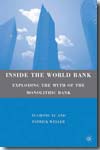 Inside the World Bank. Exploding the myth of the monolithic
Yi-Chong, Xu
Palgrave Hampshire 2009
ISBN: 9780230616721

Instituciones de Derecho mercantil Volumen I
Sánchez Calero
Aranzadi Pamplona 2013
ISBN: 9788490148068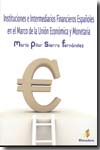 Instituciones e intermediarios financieros españoles en el marco de la Unión Económica y Monetaria
Sierra Fernández, María Pilar
Abecedario Badajoz 2009
ISBN: 9788492669042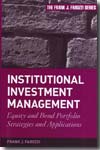 Institutional investment management
Fabozzi, Frank J.
John Wiley & Sons West Sussex 2009
ISBN: 9780470400944

Insumisión a la banca
Durán, Enric
Ediciones B Barcelona 2009
ISBN: 9788466642248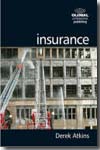 Insurance
Atkins, Derek
Global Professional Publishing Londres 2009
ISBN: 9781906403232

Insurance Disputes: Third Edition
VV.AA.
Informa Law 2011
ISBN: 1843119579

Insurance Law: Top Lawyers on Trends and Key Strategies for the Upcoming Year: 2010
AAVV
West Publishing Co 2010
ISBN: (13) 9780314263407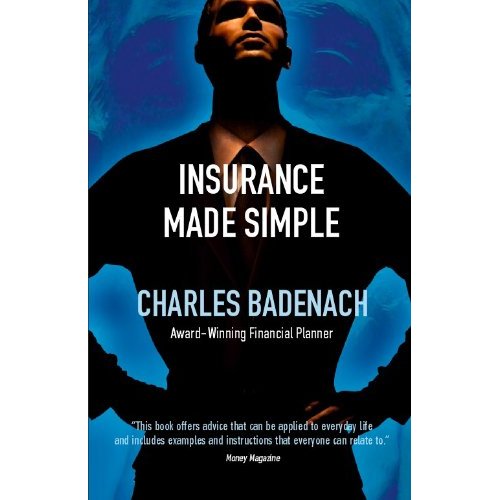 Insurance Made Simple (Old Head on Young Shoulders)
Charles Badenach
A&A Book Publishing EE.UU. 2012
ISBN: B007CRQIY6

Insurance theory and practice
Thoyts, Rob
Routledge Londres 2010
ISBN: (13): 9780415559058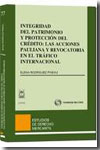 Integridad del patrimonio y protección del crédito.
Rodríguez Pineau, Elena
Civitas Madrid 2010
ISBN: 9788447034017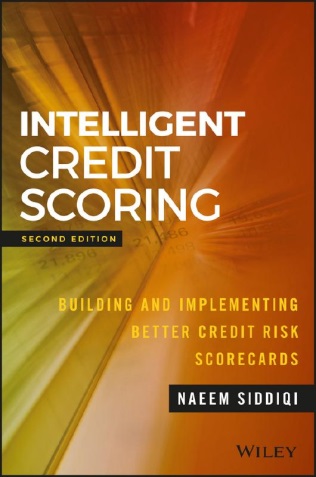 Intelligent Credit Scoring
Naeem Siddiqui
John Wiley & Sons, Inc. New Jersey 2017
ISBN: 9781119279150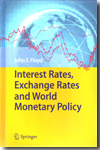 Interest rates, exchange rates and world monetary policy
Floyd, John E.
Springer Gmbh & Co. Heidelberg 2010
ISBN: 9783642102790


International Bank and Other Guarantees Handbook. Middle East and Africa Volume
Yann Aubin, Louis de Longeaux, Jean-Claude Vecchiatto
Kluwer Law International EEUU 2011
ISBN: 9789041131331

International financial statement analysis
John Wiley & Sons, Inc. Chichester. 2012
ISBN: 9780470916636

International handbook on unfair trading
Henning-Bodewig, Frauke
C.H. Beck Munich 2013
ISBN: 9781849463683


Intituciones e Intermediarios Financieros Españoles en el Marco de la Unión Económica y Monetaria
Sierra Fernández
Tirant lo Blanch 2009
ISBN: 9788492669042

Introducción a las finanzas empresariales
V.V.A.A.
Pirámide S..A., Ediciones Colección: 2016
ISBN: 9788436835144

Introducción a los mercados de futuros y opciones
Hull, John C.
Pearson Educación de México Madrid 2009
ISBN: 9786074421002

Introducción al Derecho Mercantil
Vicent Chuliá, Francisco
Tirant lo Blanch 2009
ISBN: 9788498766837

Introducción al Derecho Mercantil
Vicent Chuliá, Francisco
Tirant lo Blanch 2009
ISBN: 9788498766837

Introduction to Islamic Banking and Finance
Kettell, Brian
Harriman House Bradford 2009
ISBN: 9780955835100

Invertir en bolsa con sentido común
Madrigal, José Antonio
Oberon editorial Madrid 2015
ISBN: 9788441537194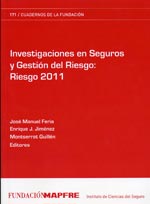 Investigaciones en seguros y gestión de riesgos
AAVV
Fundacion Mapfre (Instituto de Ciencias del Seguro) Madrid 2012
ISBN: 9788498442632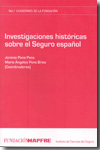 Investigaciones históricas sobre el seguro español
Pons Pons, Jerònia
MAPFRE Madrid 2010
ISBN: (13): 9788498441901

Investigating cryptocurrences
Furneaux, Nick
John Wiley & Sons, Inc Indianapolis 2018
ISBN: 9781119480587

Investigating diversity in the banking sector in Europe
AAVV
Ceps Bruselas 2009
ISBN: 9789290798682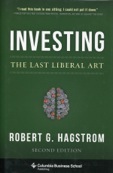 Investing
Hagstrom, Robert G.
Columbia University Press New York 2013
ISBN: 9780231160100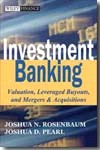 Investment Banking. Valuation, leveraged buyouts, and mergers and acquisitions
Rosembaum, Joshua
John Wiley & Sons Hoboken 2009
ISBN: 9780470442203

Investments
Jones, Charles P.
John Wiley & Sons West Sunset 2010
ISBN: 9780470553077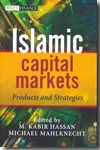 Islamic capital markets
Hassan, M.Kabir
John Wiley & Sons Chichester 2011
ISBN: 9780470689578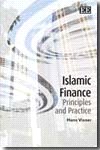 Islamic finance. Principles and practice
Visser, Hans
Edward Elgar Publishing Cheltenham 2009
ISBN: 9781845425258